Anyone that frequents the Minegarde website should be familiar with this already. It's the same thing, just being run over here instead (to snag Glyph and help out this site's activity).
Copying and pasting:

If you don't know what a whodunit is, basically there is a murder and everyone has to figure out who did it.
This will be free form, as in no real system. How things turn out (if you stab someone, what damage is done, if you try to sneak, if it works or not) will be determined by me.
This will take place in the Monster Hunter world. However, this will have to do with detective like stuff, not hunting monsters and the like.

It is very possible for your character to die during this RPG. Be warned.

The first step before anything else can be done is to get your characters made.
Please post here just to let everyone else know you're participating, but send me a private message for your character creation.
It is very likely that I will add and possibly change little things about your character. If there's something you really don't want, we can figure something out (shouldn't be an issue though).

I'm going to need a killer. In your private message, tell me whether or not you'd like to be the killer (or volunteer). Obviously, this is a much riskier role.
Not everyone is going to be chosen, so you may want to hold off on making your character if that matters.

These are some key things you should probably mention in your character profile.

Name
Age
Height
Race
General Physique
Facial Details
Hair Details
Outstanding Features
Occupation
Potential hobbies or side jobs
Noteworthy items
Back story (childhood, midlife, recently)

With physical stuff, the more details the better.
Any age and race is fine.
Back story is important.
With items, I'm not going to be very strict. Chances are I'll let you take something even if you forgot to mention it, as long as it makes sense and is fair.
Being a monster hunter is fine, it can fit in, but other occupations like business men, actors, doctors, etc. etc. etc. have their place here. However, if you are a monster hunter, I'm gonna limit you to low rank.
My on a whim opinion (as in, at the moment) is that unique and creative occupations would be more interesting. Try to spruce things up a little.
Your occupation will warrant you some skills and knowledge. This is going to be very loose, as this is free form. There won't be any hard list.
No magic stuff.

When making your characters, throw a little dirt on them. A little bit of immorality, something that makes them not totally upstanding or innocent. They don't need to be overall bad people, but should be a little crooked in some way. Granted, you could crank it up if you like.

Also, just in general, I think it would be good if your characters has something they generally pursue. It doesn't have to be physical, but could be. It doesn't have to be immoral either.


Before anyone asks, I do not know the exact setting or who the victim will be, or any other details really. I'm waiting on your characters first.


Interestingly, the only field left to the imagination is gender.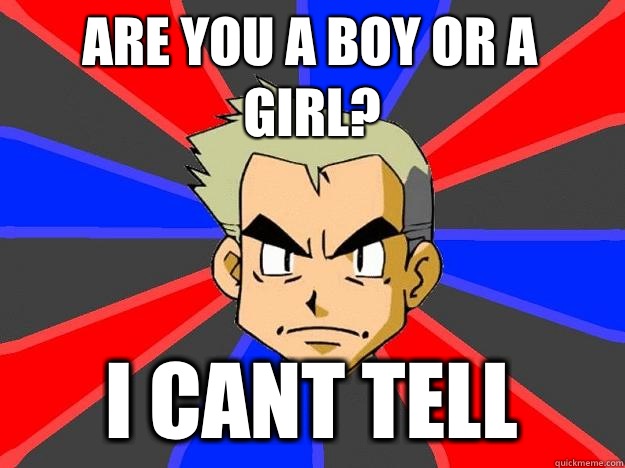 Count me in. Also, what do you mean "snag Glyph"? I'm not some snipe to be hunted!
Elder Dragon Slayer




Posts

: 579


Join date

: 2010-12-01


Age

: 23



Everyone (except Kibagami) should have gotten a private message regarding this RPG. Please use that PM for future communication regarding this RPG.

I still have not figured out or drawn up the setting. I'm working on it.

There will probably be a lot of spoilers during this RPG. Some rules of thumb;
Do not label the spoilers in any way. I want there to be no indication as to who is where or with whom.
I will try to manage allowing the reading of other's spoilers when appropriate through my own spoilers and private messages.
If you are unsure as to whether or not you should read a spoiler, play it safe and ask me through private message.
Things might get a little confusing and messy, but hopefully it can be kept to a minimum.

In general, if you're unsure about something, play it safe and use PM first.

On a side note, try to keep inner character thoughts to a minimum. I basically don't want people knowing things or having hints they shouldn't.


Hopefully this is up and running soon. I just gotta draw up the map and write up the intro post.
I have a question ~ Will you be marking the spoiler in any way?
Wyvern Hunter




Posts

: 235


Join date

: 2011-07-21


Age

: 21



@Blaster: Yes, I will label spoilers accordingly.
I'm going to save us some work and confusion and just give you the map of the estate. Hopefully there's nothing missing or huge logic flaws.
From top to bottom, there's the second and first floors and then basement. Things aren't exactly to scale, but hopefully you can get the idea.
To be clear, there's a porch going all the way around the first floor, and a roof above it that someone could potentially walk on or drop to the ground without injury.
Now I just need to make the introduction post...
When does the Whodunnit end?
Prey Hunter




Posts

: 81


Join date

: 2011-08-09



I like this site. It reminds me of an old (more-or-less dead) forum I used to frequent a couple of years back. Ahh, the memories...

Anyway, just popping up to show that I'm here. Also, is there a way to change my password? And does this site have a mobile version?
Hunter




Posts

: 15


Join date

: 2012-05-10


Age

: 21


Location

: Malaysia



@Rekee: I would say when you all agree on who the killer is.

@Kibagami: Check the profile tab on the header, in there should be a tab to change password.
---
Permissions in this forum:
You
cannot
reply to topics in this forum